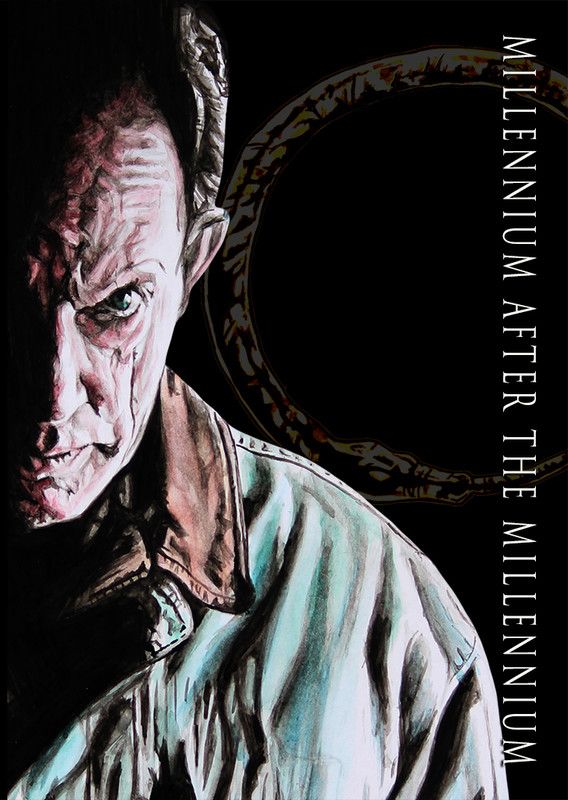 Frank,
Several years ago I had the idea of doing a documentary to celebrate the 20th anniversary of the premiere of Millennium. As you are well aware, Millennium is my favorite series of all time.
I knew it would be a big task and that I wouldn't be able to do it alone. It took a couple of years, but I found the right team to help me bring this project to life. My partner in crime Jason D. Morris who directed and edited the film. Joe Maddrey, who took all of our interviews and turned them into an amazing script. Matthew Ingles, our incredible art director who did all the amazing artwork for the project. Our jack of all trades Andrew Shelton. He created the opening credits for the documentary as well as the promo video we've shown at several of our events and last but not least, Matthew Gatsos, who filled some big shoes to create all the music for the documentary.
Flash forward to the present and our project, Millennium After the Millennium is now an award-winning documentary. So far, it's been screened in nine countries, selected for over two dozen film festivals, nominated for 17 awards and we've won 10 so far, including 5 Best Documentary awards.
We want to thank all of the cast and crew who were involved with this project, but especially wanted to say thanks to you. Frank, you have supported our Millennium obsession since day one. From the BacktoFrankBlack Campaign, to the Millennium Group Sessions podcast, to our book Back to Frank Black and now our documentary. Thank you for always being willing to talk with us and reminisce about Millennium. We are honored!
THIS IS WHO WE ARE
Troy L. Foreman
Executive Producer
Thank you so much, Troy, for all your support, and congratulations to the team behind Millennium After the Millennium. We're very proud of all your success!