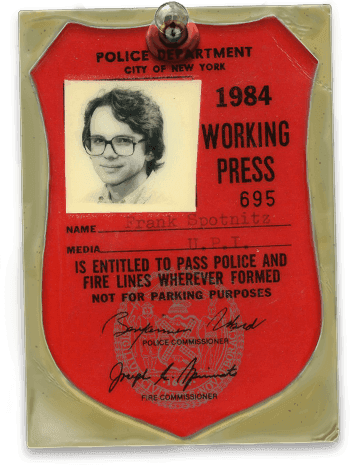 Frank,
I would like to know how you successfully transitioned from journalism to the world of screenwriting. Full disclosure: I've been a reporter for nearly 20 years and I can't help but marvel at how you changed careers. Did you have to retrain yourself to write drama instead of news?
Jeff
Changing professions was something I thought about doing for quite some time. I had worked as a reporter in Indianapolis, New York and Paris at both wire services, UPI and the AP, and freelanced for Entertainment Weekly, Rolling Stone, American Film and other magazines. I finally decided that in order to make the jump to screenwriting I would need to go to film school, so at the age of 29 I enrolled in the American Film Institute's MFA program. I had some brilliant professors there – for writing, the late Howard Dimsdale and Beth Sullivan, and for film history, James Hosney – and got to meet an incredible array of filmmakers, including Lawrence Kasdan, Rob Reiner, Ron Shelton and Andrei Koncholavsky. But just as important was the influence of my fellow students, including John Shiban (whom I would later recruit to work with me on The X-Files), Nandi Bowe (who directed a short film I wrote there and later wrote an episode of The Lone Gunmen) and Laurice Elehwany, who (incredibly) managed to sell her first screenplay, for the movie My Girl, while she was still a student.
The two years I spent at the AFI -- learning about film and beginning to understand my craft as a writer – ended up being life-changing. I was able to get an agent and began writing spec screenplays. I still had a lot to learn, of course, and when I landed my first job writing for The X-Files two years later, it became a sort of second film school to me.
I have to say that I think being a reporter is excellent training for screenwriting. A good reporter is by nature a curious person, eager to understand other people as well as both sides of any given issue. You are bound to see and meet a lot of people, and those experiences can't help but influence and enrich any subsequent fiction writing you may do. And then of course there's the fact that reporters must gather and synthesize information in a clear, concise and organized way – all incredibly useful skills for a screenwriter. I'm so grateful for the time I spent in journalism, and would encourage you to make the leap to screenwriting, too, Jeff, if it's something you want to do.