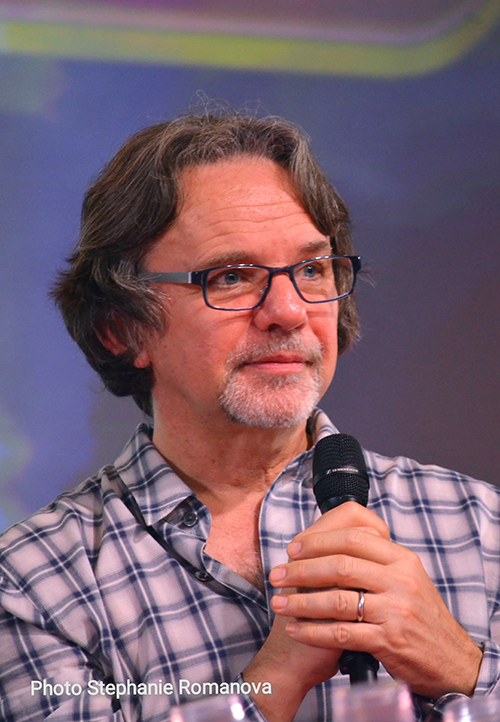 Hi Frank!
Some time ago I started to watch The Man in the High Castle. I was fascinated by the costumes and set decoration. What a great work of reconstruction you all realized! But to be honest, I couldn't finish the series thinking every time that all this could happen...
As a citizen of one of the main participants in WW2, I was terrified watching every episode. I watched I guess and finally stopped. You did a great job, but for me it was difficult because it was so close to my heart.
Why did you decide you work on this series? What did you feel working on it? Because the subject is not so simple.
PS: And of cause, The X-Files forever! Recently I rewatched the last two seasons and the two films.
PPS: I met you once, in 2015, Toulouse, France in TGS. (Hope you read my little memory message in Facebook or Instagram about it.) I felt you were such a cool person! So nice, well-disposed and open. I remember our conversation like it was yesterday. Thank you for being so unbelievable. Please, don't change!
Stay cool. Stay safe.
Hugs,
Stephanie
PPS: In case you didn't see my message in social media, I am sending you some pictures I took from this day.
Stephanie, thank you so much for your lovely message! And thank you, too, for your photos, which brought back a lot of lovely memories of my visit to Toulouse.
I totally understand your reaction to The Man in the High Castle. For me, the story is about how you maintain your humanity in an inhumane world. For me, too, this it's a theme that strikes very close to home, sadly even more so now than it did when I created the series.