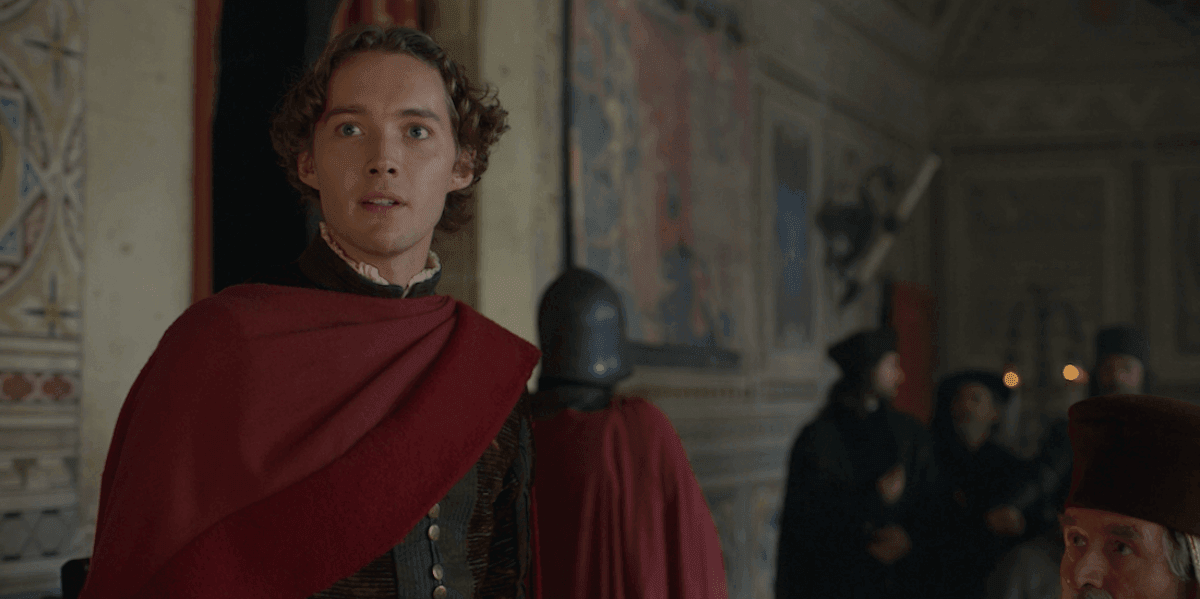 Dear Mr. Spotnitz,

We fans of Toby Regbo are very sorry that his character in Medici: The Magnificent was not advertised at all. We are aware that the role of Toby is secondary but you cannot disregard it entirely. He has thousands of fans around the world and many of them are waiting to see him on this beautiful series. These fans are precious, they create a lot of audience and must be respected. We hope you can do something about it. In the meantime I hope that Toby Regbo will also find a space in his new production on Leonardo da Vinci, he's perfect for this dramatic story.

Thank you so much.

In the name of Toby's fans.

Rita T.
Thank you for writing, Rita. Rest assured images of Toby are coming. Here's one in the meantime!