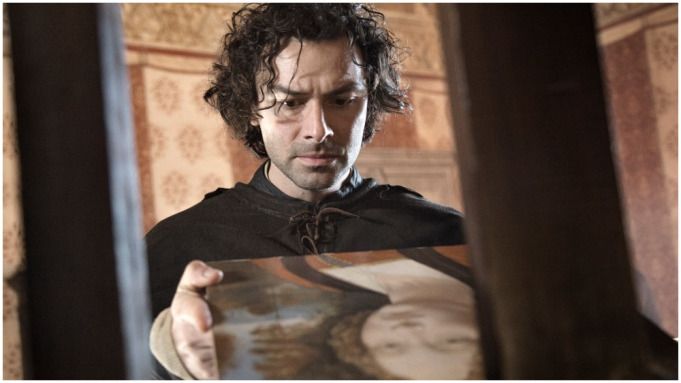 Hi Frank,
I was just browsing your website... I'm so jealous of you, living in London and Paris. As a certified history freak, especially of the Middle Ages, I go to England and France whenever possible and tour monuments, cathedrals, castles, etc.
I'm very much looking forward to your series Leonardo. He was simply amazing. A few years ago we had the chance to visit Le Clos Luce where Leonardo served François I and lived out the last few years of his life. He is buried at Chateau Amboise (at St. Hubert's Chapel) in the Loire Valley. Simply fabulous history.
As you might imagine I devour history books and movies about the Middle Ages and the Renaissance. Medici is pretty fabulous and I'm currently reading about Catherine de Medici. I agree with a previous writer that telling her story would be amazing. She was mother-in-law to Mary Stuart (Queen of Scots) and she was regent for over 50 years. Maybe she had something to do with the St Bartholomew's Day Massacre? Maybe she was good at poisoning??? She was a fan of Nostradamus as well. What a great bunch of history was packed into the 1500's!!
I wish you continued success and continued storytelling!!
Kimberly
Ohio, USA
Thank you so much, Kimberly! I sometimes think we as Americans have a special appreciation for Europe because we've grown up in such a young country. I do indeed feel very fortunate, and never for a moment take for granted how lucky I am to be able to live and work in these ancient and beautiful countries. As you may have read, we've just wrapped filming on Leonardo and are now in editing. I can't wait for you all to see it!