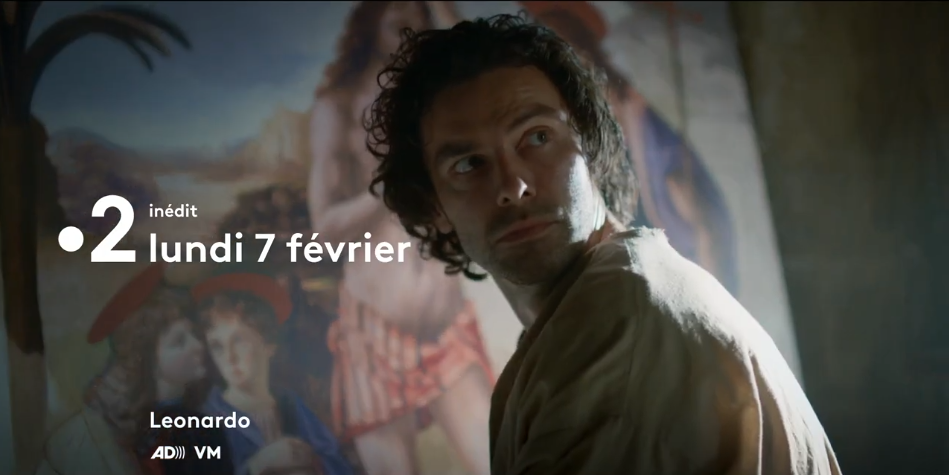 Hello Frank!
What a pleasure to finally be able to share our feelings about Leonardo with French viewers since the series began airing on France 2 on Monday!
The members of our group and I have never stopped promoting the series on social media for two years and our new members are delighted to be able to discuss the series in French and to welcome new fans who joined us after discovering Aidan Turner in Leonardo!
It's a shame there wasn't more publicity for the series on France 2, but word of mouth worked and the series had a great audience!
Aidan truly embodies Leonardo da Vinci to perfection and dazzles audiences with his acting and charisma.
Can't wait for the rest and once again a big thank you for this magnificent creation, Frank.
Claire and the members of Aidan Turner Fans France
Thank you so much for all your support, Claire, it's greatly appreciated. As you know, France holds a special place in my heart, and I've been delighted by the series' reception there. I can't wait for everyone to see the rest of Leonardo.